Barcelona, Spain:
Buenos Aires, Argentina:
×
[PR]上記の広告は3ヶ月以上新規記事投稿のないブログに表示されています。新しい記事を書く事で広告が消えます。
(Why English? I don't know, just from my curiosity about wiriting in English)
Same as my passion to Vampire Weekend, Yeasayer, Owen Pallett, I also feel strong LOVE to "Born Ruffians". They've just released their sophmore album "Say It" on June 1st! oh, I forgot ordering it on Amazon. Hurry up all :)
they 3 are from Canada. the vocalist Luke LaLonde has high-pitch and clear voice, which is the feature of this band, and that's what I am attracted most. Their sound is quite simple, sharp. You can recieve mixture impression of youth and sophistication from their music. Their producer is Rusty Santos, who is very famous for working on records of popular musicians, like Animal Collective, Panda Bear, and Owen Pallett!!
Here is the picture of original members.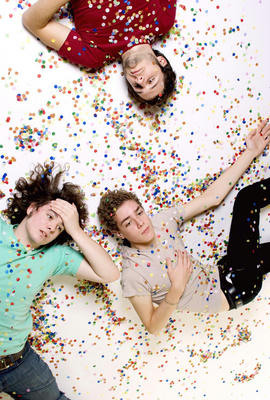 The right-bottom one is the frontman, Luke. He is tall, skinny, and cute like an actor on school film ;)
Recently I'm very mad about their new song called "What To Say". The video is also awsome. It expresses their sharpness, unique atmosphere. I love their minimum use of guitar sound. I think the song is the one of the best songs in 2010.
What To Say - Born Ruffians
Amazingly, Rostam Batmanglij who is a member of Vampire Weekend remixed this as his solo project "Boys Like Us"! It sounds like Rostam plays together with Born Ruffians as their keybord player :) I enjoy with this imagination.
Here is the link to his remix:
http://rostam.tumblr.com/post/653373638/
(yes, he has his owen tumblr page :) not frequent updating though.)
and the live version of "What To Say" video! sorry for bad volume (too low...), but you can listen clean and beautiful sound.
As you can see in the live video, they have 4th member who is so adorable...
(the left in the picture below)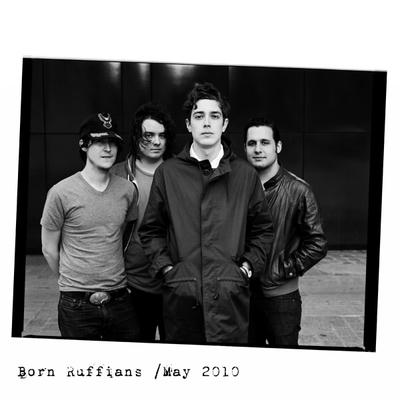 I was very surpriesed at that 4th member Andy Lloyd (not sure he is an official member or just a support member) belonged to Caribou before joining. Caribou is also a Canadian band and the friends of Born Ruffians, they've been on tour or collaborated together (Luke participated in Caribou's album as a guest vocalist). it means Andy was headhaunted by them during tour. wow.
anyway, check them and buy album "Say It"!
PR
カレンダー
| S | M | T | W | T | F | S |
| --- | --- | --- | --- | --- | --- | --- |
| | | | 1 | 2 | 3 | 4 |
| 5 | 6 | 7 | 8 | 9 | 10 | 11 |
| 12 | 13 | 14 | 15 | 16 | 17 | 18 |
| 19 | 20 | 21 | 22 | 23 | 24 | 25 |
| 26 | 27 | 28 | 29 | 30 | 31 | |
最新記事
(06/14)
(06/05)
(05/17)
(05/12)
(05/07)
プロフィール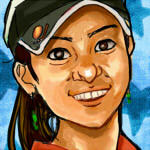 自己紹介:
南国でむくむく育った宮里藍似
お絵かきとスポーツ観戦が趣味です
どうにかこのふたつがくっついたことができやしないか模索中。
音楽もこっそり聴いてます
趣味の詳細は
こちらをクリック
最新コメント
[05/17 kenny]
[05/11 れい]
[04/22 kenny]
[03/08 チヨ]
[03/03 あさむ。]